Hello Book Lovers!
It wasn't very long ago that I found the bookish community on the internet. Since then I've been devouring all the books recommended by so many different bloggers/BookTubers. I have a huge TBR list and every day I hear about another book to add to the list. I love that because of this community I've gotten to read so many books I never would have found otherwise. Before I go and get all sentimental here are the Top 5 books I've gotten to read because of blogs/BookTube:
Top 5 Tuesdays is a weekly meme hosted by Sarah @ The Bionic Bookworm. If you want to participate here are July's upcoming topics.
Simon vs.the Homo Sapiens Agenda

This was the first LGBT+ book I've ever read. I had never thought about diversity or representation in books before. Now I have a whole new perspective and I'm so glad that this was my first introduction. It's a charming and sweet contemporary. Even now thinking about these characters warms my heart.
I Am Not Your Perfect Mexican Daughter

Speaking of diversity, BooksandLala talked about I Am Not Your Perfect Mexican Daughter in an anticipated releases video and I immediately wrote the release day on my calendar. It was the first time I'd ever heard of a book that featured a 2nd generation Mexican main character. Reading it felt like reading about my life. Not only was it an amazing representation of my experience but it also helped push me to understand the importance of diversity and representation. Everyone should get to read a book that makes them feel understood. This was that book for me. 
Salt to the Sea

I've always loved historical fiction. Specifically historical fiction set during World War II. HaileyinBookland recommended Salt to the Sea and it took me a while to get around to reading it but once I did I was in love. It was heartbreaking and uplifting all at once. If she hadn't have recommended it I'm positive I wouldn't have picked it up. The cover makes me think it's a book about sailing which I have no interest in. I would've been very wrong and missed an opportunity to read such a fantastic book.
Bird Box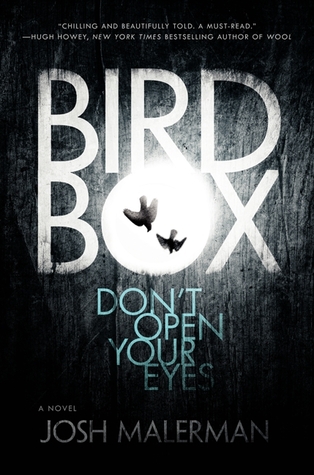 Katie from ChapterStackss is always recommending horror or thriller books. She recommended Bird Box in a few of her videos and I decided to give it a try. It was available from my library and I knew I loved horror movies. I ended up loving this book and I never would have discovered my love for horror/thriller books if I hadn't found Katie's channel. Now, I want to read all the horror books during daylight hours.
Vampire Academy

I love books about vampires! I'm not ashamed to say it. When I read Twilight, I was so engrossed that I never branched out and discovered other vampire books. One of the first bookish videos I watched was Emmabooks video about trashy YA books she loved. She mentioned Vampire Academy and I knew I had to read it. A week later I finished the entire series and I'm trash for it!

Have you always been a part of the bookish community? When did you first discover it?
I always feel like I was so late to the party but better late than never!
-Cassie